Smart Garden (10 Pods)
Regular price

$89.99

Sale price

$79.99
Product Description

【High-performance pro-grow light】The inBloom indoor herb garden's LED lights are made up of 76 24 watt LED bulbs that function for 16 hours then sleep for 8 hours before turning on again in 24-hour cycles. The indoor herb garden lamp has perfectly tuned red and blue light and comes with far-reaching red light, causing plants to grow five times faster than an outdoor garden. Plants growing through our hydroponic growing system can produce healthy plants with strong roots and dark green leaves.
【Smart Hydroponics Growing System】Our smart hydroponics growing system make managing your plants easy - the low water level alarm alerts you when water level dips below 700ml ensuring your plants always stay hydrated, and the indoor herb garden LED lamp timer allows you to one-click turn off the lamp before bed. It turns on automatically after 10 hours so you can rest easy.
【Scientific Design】Our hydroponic growing system has a 4.2-liter water tank, providing enough space for the roots to expand. The XL indoor herb garden water tank requires refilling once every 15-30 days, saving you time and effort. Additionally, the larger surface area of the hydroponics growing system allows pods to be spaced out 20% more compared with competitor indoor herb gardens, giving plant leaves more space to absorb light for photosynthesis, and more uninhibited room to grow larger.
【Self-Circulating, Energy Saving】Our hydroponics growing system is designed with a silent pump, which helps circulate water, increase water oxygen, and continuously keep nutrients circulating to the roots, which helps plants grow 5x faster than in soil. The inBloom indoor herb garden pump works in 30 minute on and off cycles, which can not only effectively keep the water fresh, but also maximizes energy saving.
【Full Indoor Herb Garden Grow Kit】At inBloom, our hydroponics growing system kits come with everything you need to start growing out of the box. Included are 10 grow baskets, 10 grow domes, 10 grow sponges, A&B plant food, 5 pod lids, and 12 plant labels -- everything you need to start your indoor herb garden. inBloom strives to provide the highest level of indoor herb garden customer satisfaction. Please contact us if you have any questions about your hydroponics growing system.
What's in the box

inbloom indoor herb garden kit includes the following accessories to help your seeds grow strong and bountiful throughout the seasons


10 x grow baskets

10 x grow domes

10 x grow sponges

10 x rods

10 x anti-algae stickers

1 x set of A&B solid nutrients
Shipping & Warranty

Shipping Times

Most orders will arrive within 3-8 business days.

Note that during holidays (e.g. Black Friday, Christmas), delivery times might be longer.

Warranty: 1 Year Hassle-Free Warranty

For information and support: send us message to hi@inbloomlab.com
Share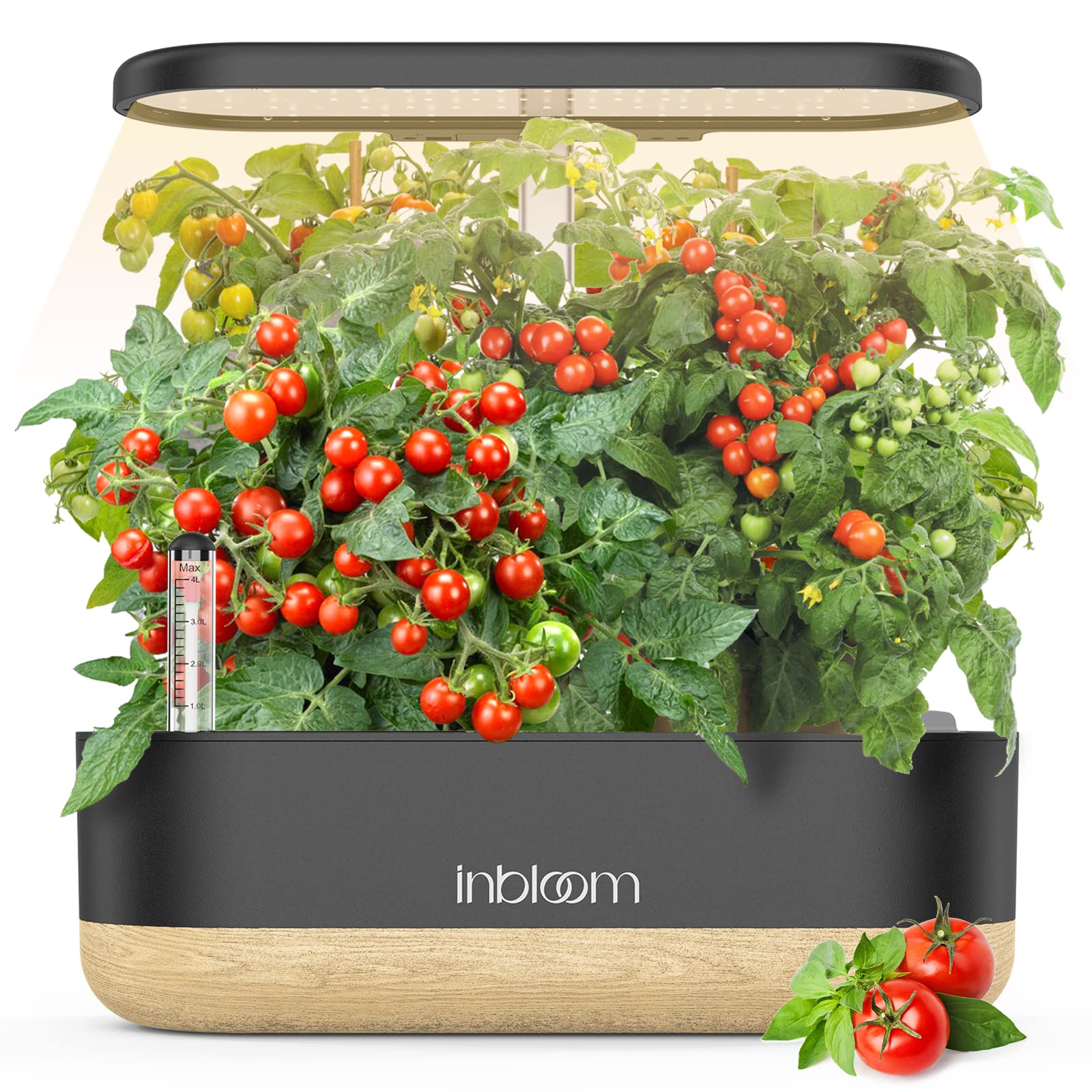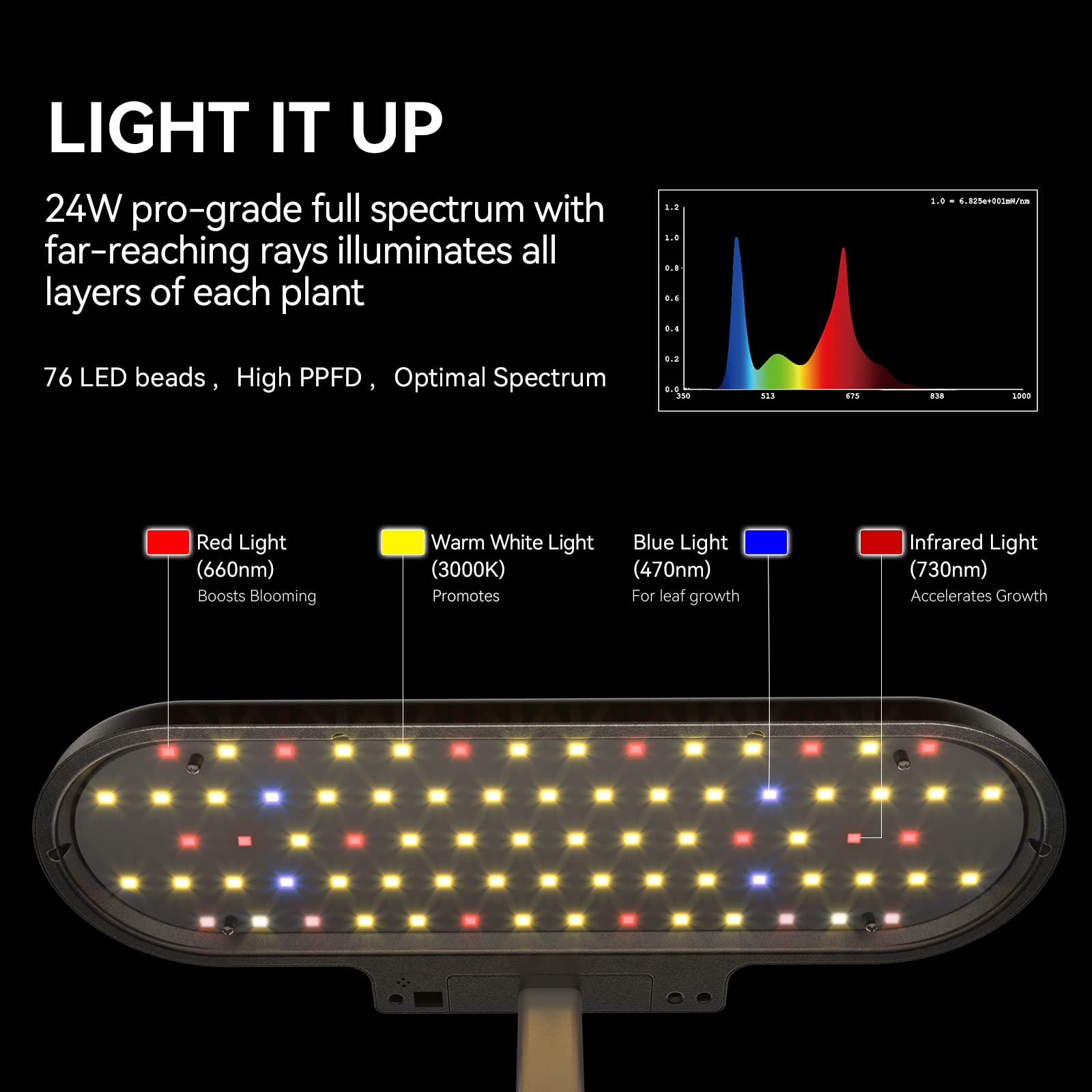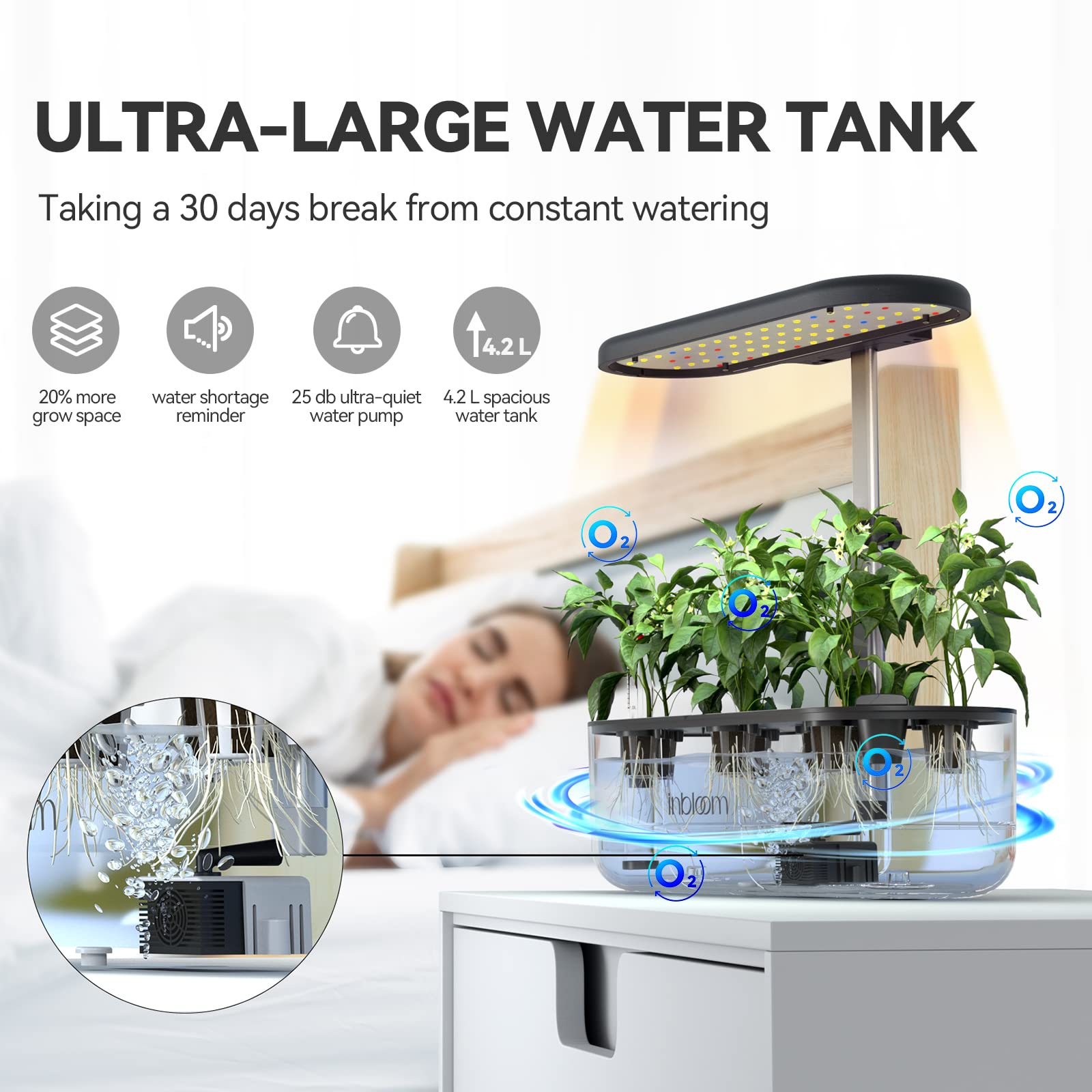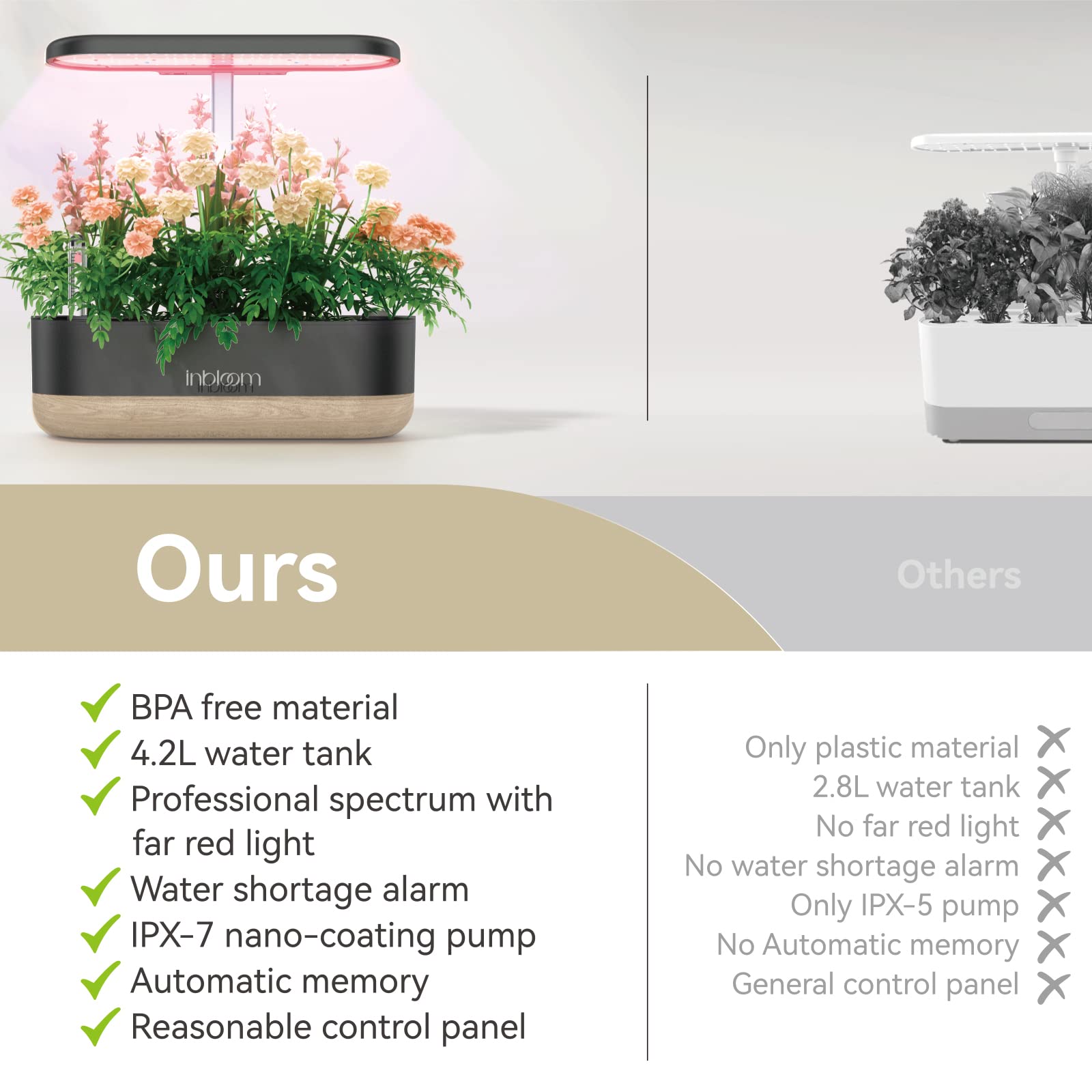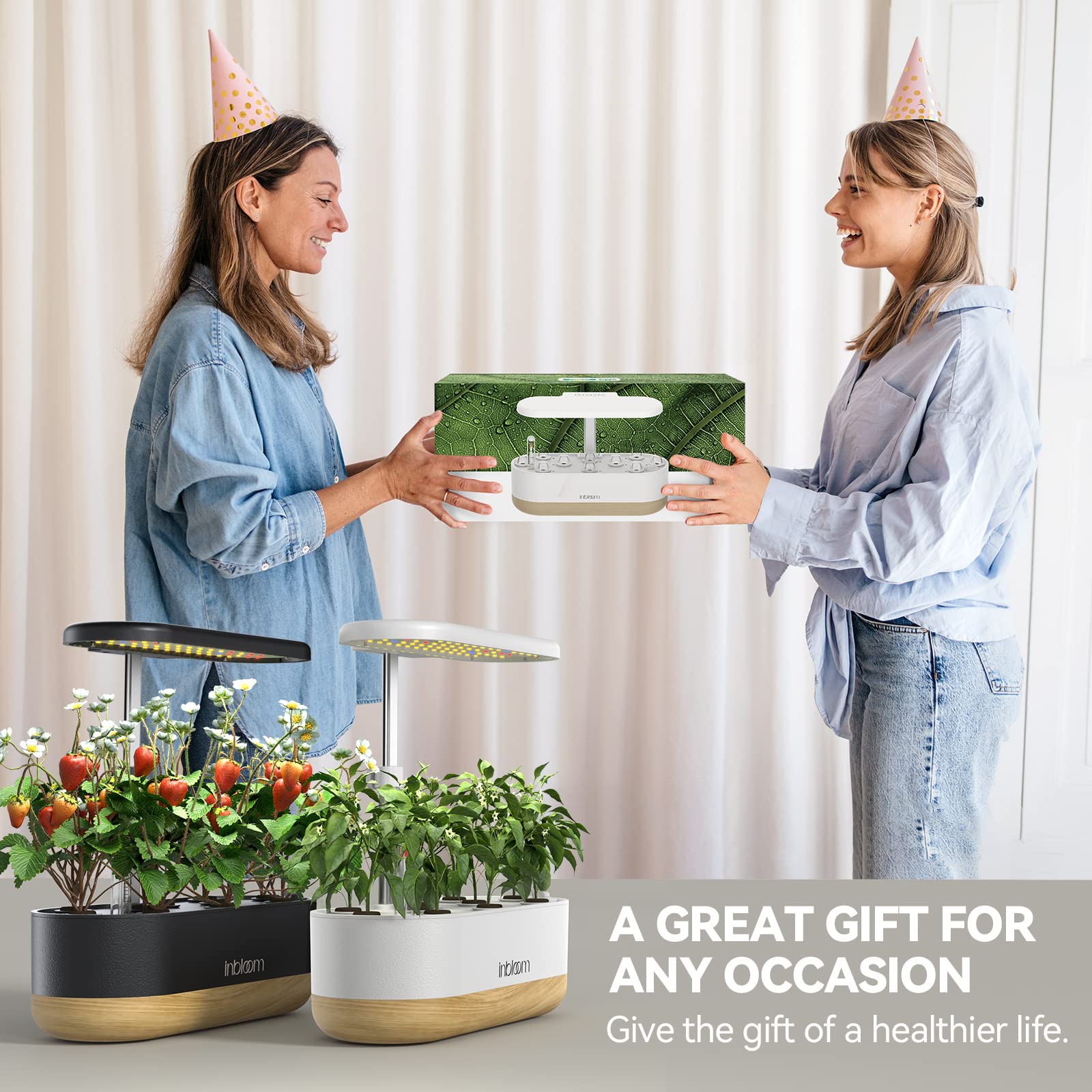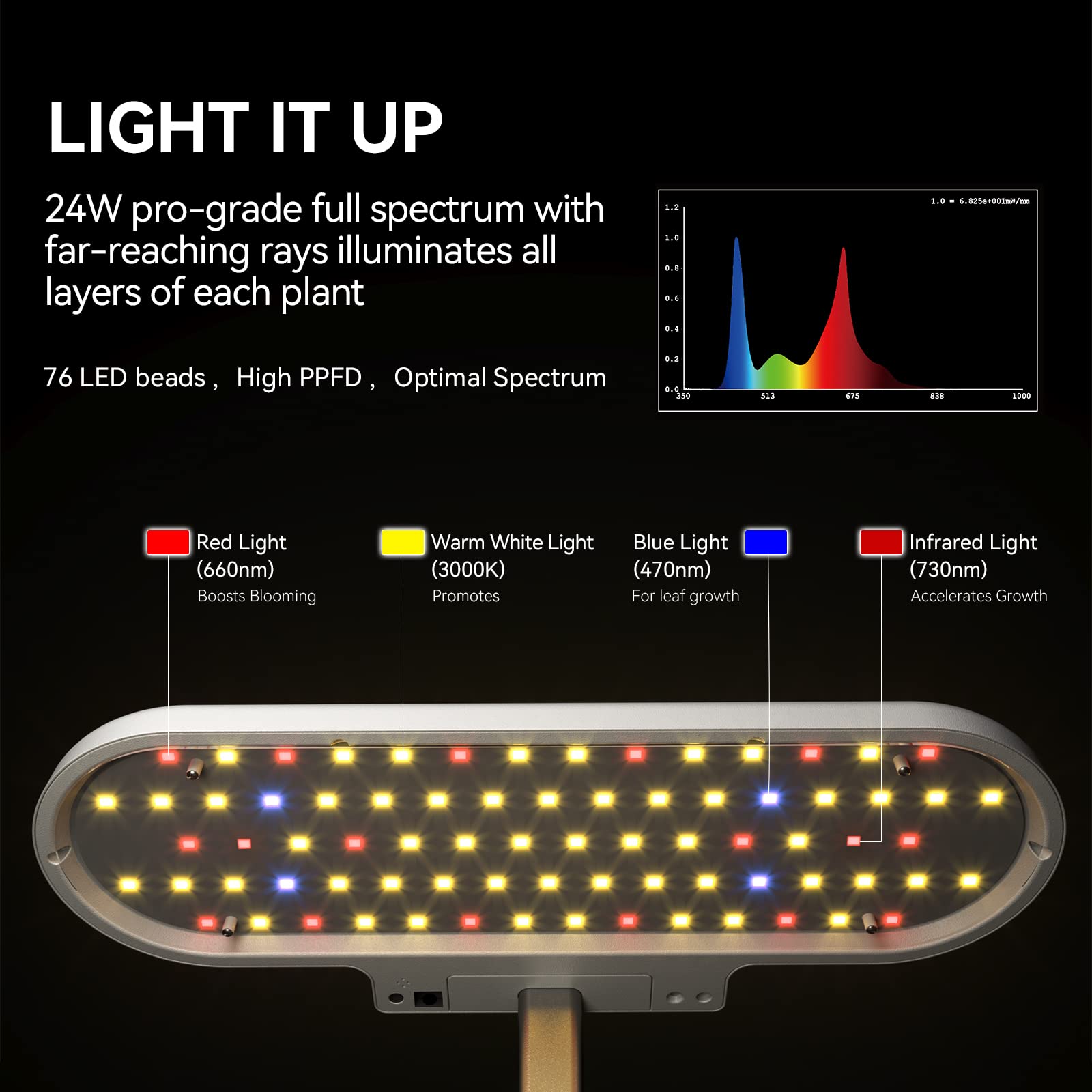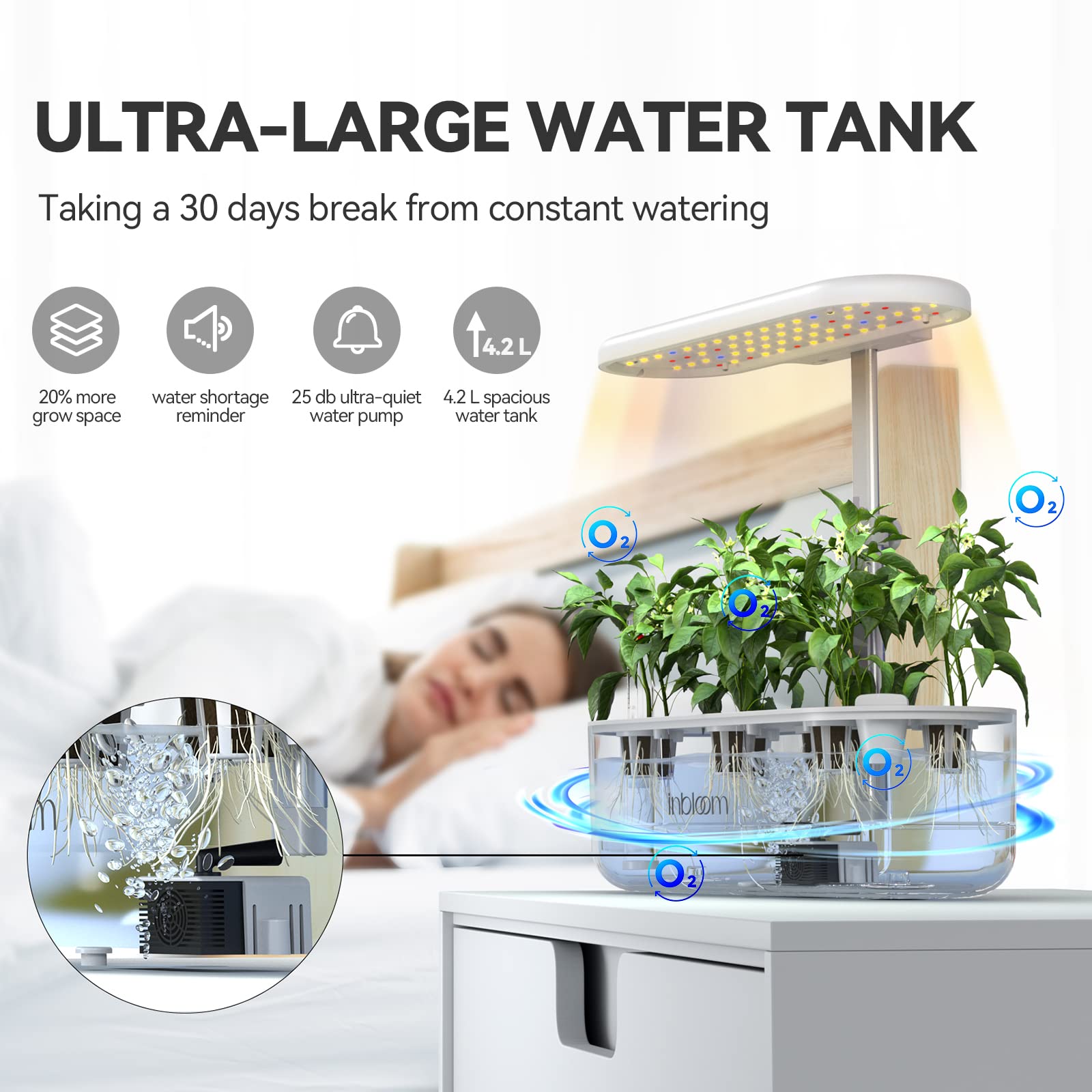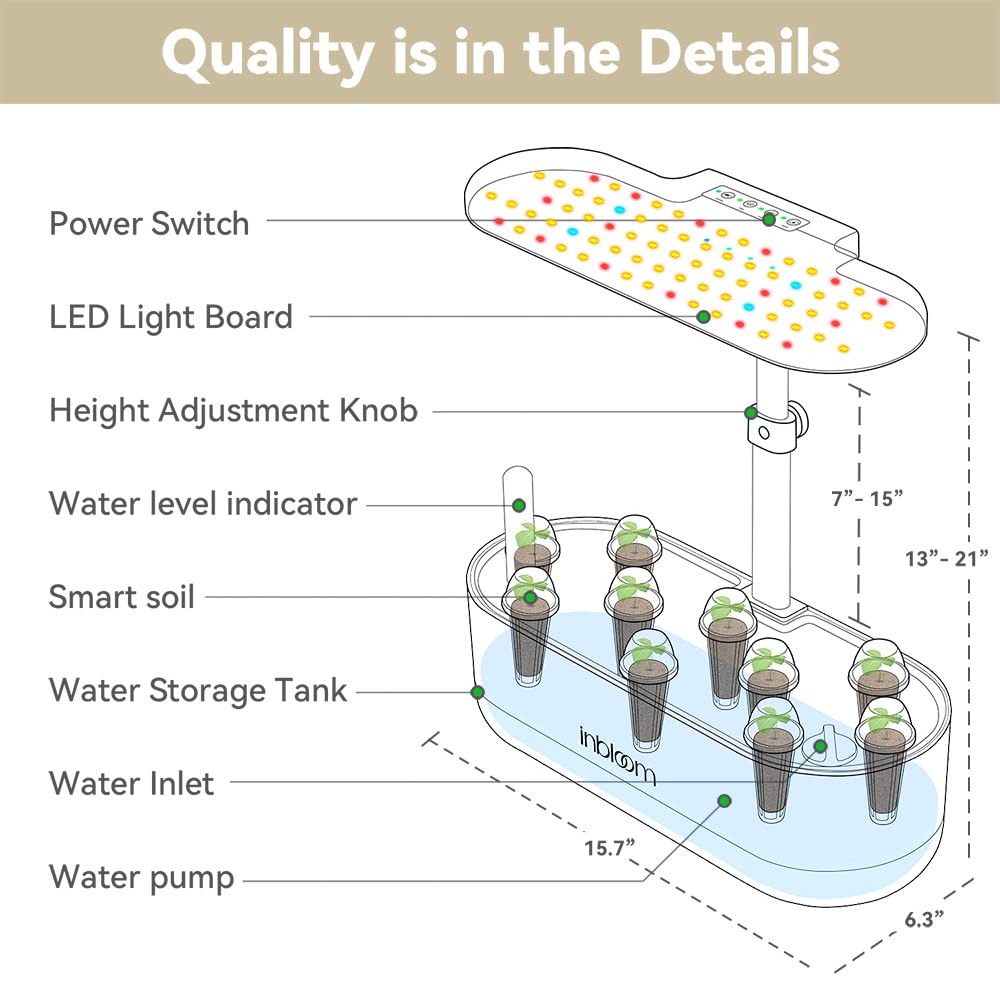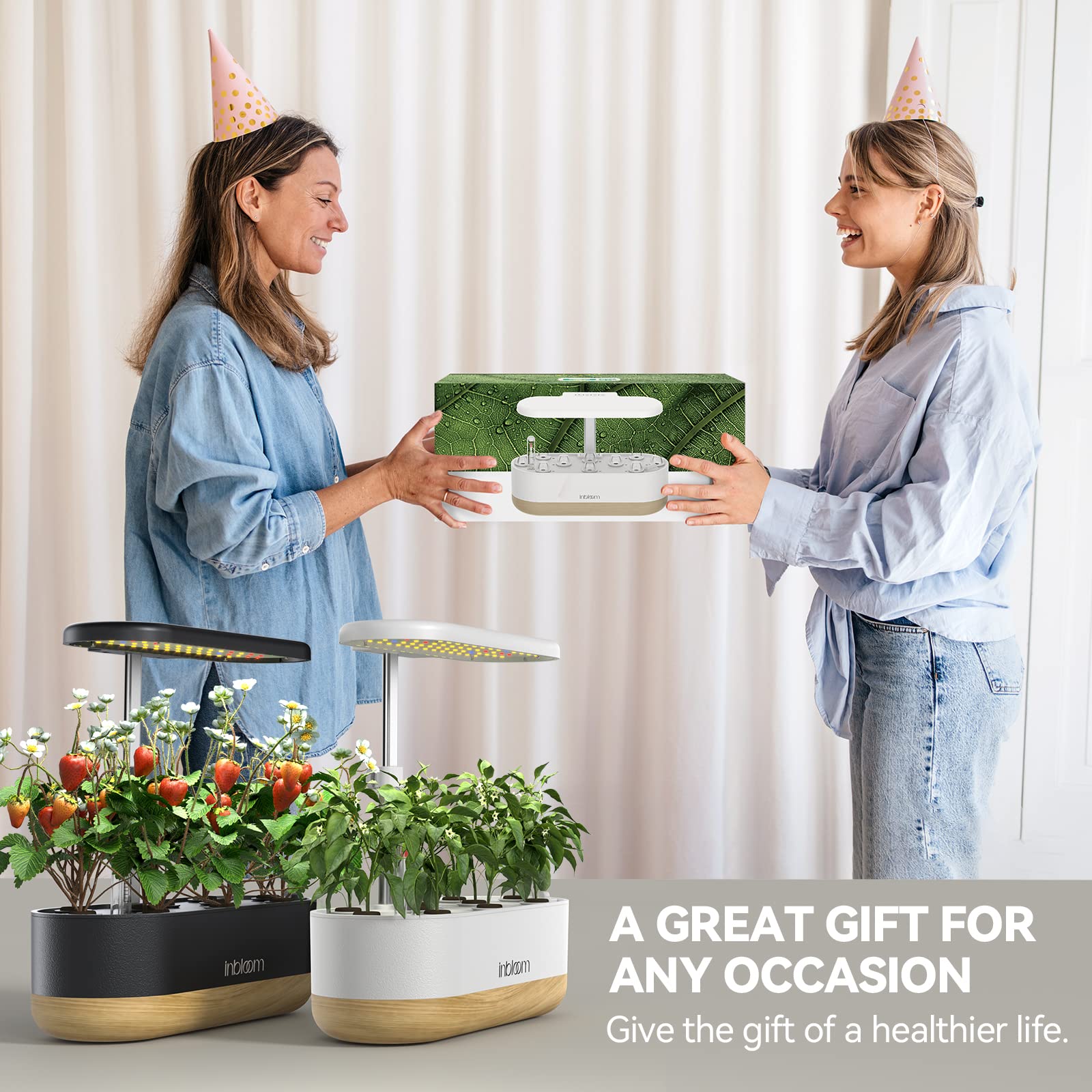 Guarantees
Sprouting guarantee

If your plant doesn't sprout, we'll replace it

Zero-effort gardening solutions

Perfectly calibrated automated watering, light and nutrients

1 Year Hassle-Free Warranty

one year warranty automatically from the moment of receiving the product